Branding Web Products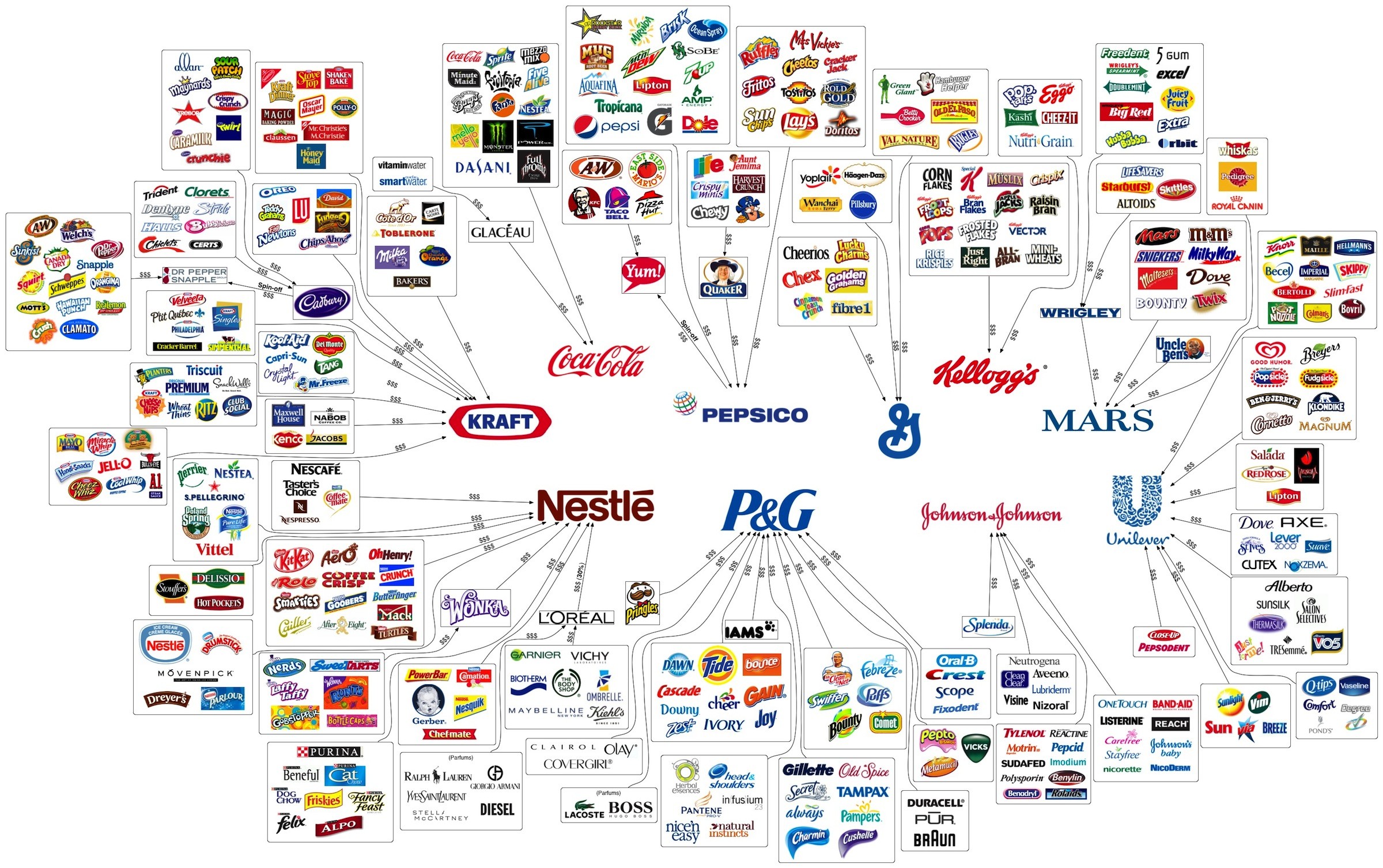 Branding your web products can potentially make or break you. I've found branding on the web to be incredibly strange and interesting. In the real world branding takes a critical part of the retail marketing industry. A few giant corporations own a large percentage of household brands. There seems to be a completely different dynamic on the web however. With retail you have corporations like Procter & Gamble and a handful of others owning hundreds unique brands.
In the retail world, there is not consumer perception of a Proctor & Gamble Tide, it's just simply Tide. On the web however, Google has always mostly tried to create products itself under it's own successful name. When you brand something under and existing identity, you take the good with the bad. Google started out with a motto of "Don't be evil.", but unfortunately users have over time believed them to be the opposite. Every time they release a new product with this name prefixed in front, for example Google Video was released. People were hesitant to even use it in the beginning.
YouTube came out, with a fresh reputation, and with no existing business backing which means it had no negative backlash when it came out. When retail products come out they don't use any marketing to say who created it or who is behind it, because customers shouldn't know unless they really care. There is a physiological association as soon as it is known which creates a positive or negative association with the brand.
It can definitely be looked at when you look at the majority of products on the web they have been created under a fresh, new "branded" name. You can see some great examples of this from Pinterest, YouTube, Reddit and others. They were not created as Google Video, Google Social Bookmarking, etc. They were given unique names to be branded. It can be largely attributed that the rise and fall of Yahoo was because their products were all under their name and there is no way ever that users are going to be able to remember Yahoo Auctions over eBay, Yahoo Games over Kongregate, Yahoo News over Digg/Reddit. You can create an entire vacuum of products under your primary brand, but you end up in a rabbit hole that you'll never dig yourself out of.
The more tightly integrated your brands become, the more backlash and resentment users will pose. A great example is the tie between Google+ and YouTube comments. Users like isolated and independent brands. Imagine if Procter & Gamble's Tide laundry detergent required you to use the official Procter & Gamble Downy fabric softener. They don't, and your laundry doesn't explode when it doesn't. You simply pick what you want and you go with it. When you create the kind of ecosystem where your users no longer trust you, you allow competition to come and in and take over and fill the void.
One final thought is when a major brand like Google or someone else creates a product and destroys it, it also devalues the primary brand. People come to trust Google with reliability and storing user info in the cloud, then shut down with little notice. When Google Reader shut down even with very little demand it had a negative affect on Google from a large number of developers who is a target audience for their other brand Google Cloud. What they could have done was started it under a unique brand name and disassociated themselves from the beginning.